Dear Brother and Sisters,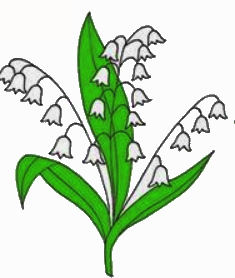 I ask Conference Presidents to please share this monthly news with your members to keep everyone connected with what is happening at the Ontario Regional, National and International levels. Particular and Central Council Presidents, please share this monthly news with your Vincentian members who may not belong to a Conference, and feel free to email questions or comments tolinda@ssvp.on.ca.

SPIRITUAL MATTERS
The May spiritual reflection shares Springtime Thoughts and A Sabbath Prayer by Rabbi Jack Reimer.

ONRC SPRING MEETING
Thank you to the 102 attendees who attended our recent ONRC general meeting and AGA in Peterborough. You can review photos and minutes from the meetings (GMM and AGM) and Executive Roundtable.

Workshop information will be posted on the website as received by the presenters. The projects presented at the Best Practices workshop including the Diaper Bank, Purse Project, Dental Toolkit and Bed for Every Child are already posted under Best Practices within the Projects tab.

Some comments made following the meeting are included below along with responses:

Q. How can all this good information filter down to all Conferences?
Response: Attendees at the meeting should take the information back to your Conference/Council to share with members. In addition, sharing these communications with your members will help with distributing information provided at the meetings along with workshop information which is also posted on the ONRC website.

Q. Reporting/communication seems to be lacking focus on financials – what other reports do Councils/Conferences use?
Response: National Council has a monthly excel report to help Conferences/Councils track monthly statistical and financial data.

Q. Resources should be made available on website to allow workshops to be reproduced in Conference.
Response: Workshop information is always posted on the website following each ONRC meeting. Workshop information from our recent meeting will be posted as received from presenters.

Q. Have copies of agenda printed and available at meeting.
Response: We try to be environmentally friendly by printing less; however, we do have 2 copies of the agenda, workshop information and financials printed for each table.

Q. Need to put information about all programs on website.
Response: Program information can be found on the website under Best Practices. We ask that you share your Best Practices with us to post on the website and share with our members across Ontario.

ANNUAL REPORT HIGHLIGHTS
Thank you for your help in sending your annual reports as requested. This information is critical so we have accurate information when reporting statistics to government agencies and Foundations for advocacy and fundraising purposes. We have prepared a summary of the information received.

NATIONAL NEWS
The March Vincenpaul edition shares information from BC and Yukon Regional Council.

The April Vincenpaul newsletter shares information and workshops that will be offered at the National Annual General Assembly taking place in Windsor June 19 to 23, 2019. Be sure to register if you have not already done so. The International President General Renato Lima de Oliveira will be in attendance. We look forward to having a great representation of Vincentians attend from Ontario.

I attended a National Board meeting in early April and include some highlights from the meeting:

Summer student will help develop communications strategy.
Housing was approved to be a National Social Justice Campaign issue – stay tuned for more information at a future date.
National website has received a fresh look to tell our story.
Promotion/Raising awareness – SSVP ad went in the Catholic Register in March & ad will be going in Senior Living Inspired Magazine in May.
April 23rd - new video was launched about our SSVP logo.
World Day of the Poor is on November 17, 2019 – resources (poster, video, power point & prayer card) will be available in August on National website (using same poster image from last year); there will be Facebook posts in October/November promoting World Day of the Poor; promotion through Daily TV Mass (National Catholic Broadcasting Council), full page ad in Living with Christ & half page ad in Catholic Register.
Personal Information Protection and Electronic Documents Act (PIPEDA) released fall of 2018 – National has a Committee who is researching what SSVP needs to do re: protection of personal information collected – there will be a workshop offered at National AGA on this topic. Once research completed, National will develop guidelines for Conferences/Councils to adapt to.
Mortgage debt is now fully paid off as of the end of March – Ontario paid their full portion – thank you for your contribution.
Please refer to Society of Saint Vincent de Paul
National Council Branding Guidelines
found in Operations Manuel Section 8.10
National also developed a Terminology and Spelling guideline to help when we publish material - please refer to
Section 8.10.1.
BEST PRACTICES
Do you recall the Weekender Program for Kids (WP4K) launched in Brockville 3 years ago that was shared in the Winter 2016 Vincentimes edition.
The Brockville SSVP Conference's Weekender Program For Kids (WP4K) was awarded one of the City of Brockville's inaugural Brockville Community Awards of Recognition for Outstanding Community Contribution.
Congratulations Brockville!
Please remember to share your best practices with
linda@ssvp.on.ca
to post on our website and share with Vincentians.
Moving forward, Sarah Davidson's only email contact will be
sarah@ssvp.on.ca
. Feel free to contact
linda@ssvp.on.ca
or
sarah@ssvp.on.ca
at any time should you have any questions.
Thank you for all the amazing work you do across Ontario reaching out and helping our many friends in need.
Linda Dollard
President