Dear Brother and Sister Vincentians,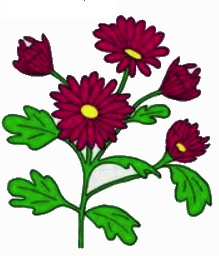 Conference Presidents, please share this monthly news with your members to keep everyone connected with what is happening at the Ontario Regional and National level. Particular and Central Council Presidents, please share this monthly news with your Vincentian members who may not belong to a Conference, and feel free to email questions or comments to
linda@ssvp.on.ca
. Thank you.
SPIRITUAL MATTERS
The
November spiritual reflection
reminds us to remember or to think about many things.
Please remember to pray our
Prayer for Vocations to the Vincentian Family
at all your meetings praying for an increase in membership. You can print and attach to your Opening/Closing Prayer.
ONRC MEETING SEPTEMBER 28/29
Workshop presentations and videos
will be posted on our website as they become available. We are experiencing challenges in posting the videos, and they will be posted as soon as the challenges have been resolved. You are able to review the
minutes
from the meeting.
WORKSHOPS/PRESENTATIONS
Please consider inviting the following people to your community to do a workshop/presentation:
When there is any workshop offered at an ONRC meeting that you would like presented at a meeting, please contact
linda@ssvp.on.ca
to arrange.
WORLD DAY OF THE POOR
World Day of the Poor is soon approaching taking place on Sunday, November 18. The November 11th edition of the Catholic Register based in Toronto will have a focus on the World Day of the Poor. We encourage every Conference and Council to observe World Day of the Poor in some way. This is an opportunity to educate and raise awareness of poverty and increase visibility of the work of our Society. Marketing materials are available on the
National website
consisting of:
Campaign guide which includes a blueprint of what can be done at the Conference level or at stores.
Posters which can be ordered on the National website to be printed at a nearby Staples in your community.
Power point presentation.
Prayer cards that you can have printed at Staples in your community. Our Staples discount code is 8514298887.
ONRC has developed a
pamphlet
giving examples of some of our friends living in poverty. This pamphlet can be printed and included as a bulletin insert or handed out on World Day of the Poor.
Please email photographs and your feedback after World Day of the Poor to
linda@ssvp.on.ca
to share information on what you did within your community, what worked well with the Campaign, how we can make improvements for next year, and did you recruit volunteers and/or receive donations as a result of the Campaign.
TWINNING
There is an
updated twinning presentation.
Should you be interested in receiving more information on twinning or would like a presentation done at your Council or Conference meeting, please reach out to
guido@ssvp.on.ca
or Clermont at
twinning@ssvp.ca
.
NATIONAL NEWS
A National Board meeting was held in Ottawa Oct. 19/20 and points of interest include:
Review of the revisions to the Rule and Statutes for Canada, which will be presented at the June 2019 National AGA for approval – meetings will be arranged with National Council voting members (Central Council and Particular Council Presidents) in advance of the AGA to review the revisions and answer questions.
Developing a training curriculum in 4 areas as follows:

Vincentian – Introduction to our Society, Conference life, home visit, looking at poverty
Leadership – History of Society, Rules & Statutes, governance & incorporation, responsibilities
Spirituality via Newman Theological College
Special Works/Stores – Responsibilities to government regulations, code of conduct

The hope is to have these curriculums developed by fall of 2019.
Websites and Facebook pages – it's very important to keep websites and Facebook pages current at all times to promote the right image of SSVP. When referring to a document found on another website potentially from a different level, include link to that document (rather than copying and pasting document on your website) so that when changes are made to the original document, the correct version will be produced from your website. If for some reason, your website or Facebook pages are not kept current, you should consider closing them down as they are not serving a purpose, or recruit someone to ensure they are kept updated on a regular basis.
INTERNATIONAL NEWS
The
minutes from the CGI meeting held June
, 2018 in Spain shares what is happening at the International level.
BEST PRACTICES
National has created a
Financial Handbook for Conference Treasurers
St. John the Divine Conference in London partnered with the
London Islamic School
to serve the poor
Subscribe to receive
FamVin communications
. There was a
recent article written by Jim Paddon
, Past President of ONRC & National Social Justice Chair A Canadian View: Words, Action and Prayer
When having a Mass before or after a Particular Council or Central Council meeting, consider having each Conference present their SSVP banner, which is a nice touch engaging every conference.
Thank you for your ongoing passion, dedication and commitment to helping our friends in need!
Linda Dollard,
President