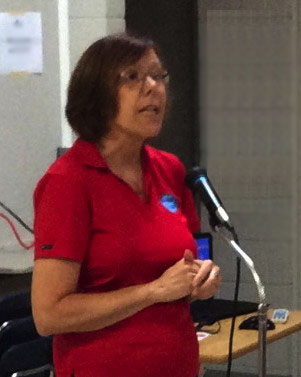 President Report for ONRC meeting September 21, 2019
Thank you to Brant Particular Council for hosting this ONRC meeting. A special thank you to Pat Lenz and her team for managing all the logistics in preparation for this meeting.

Please raise your hand if you are a new President within the past year? Thank you for taking on a leadership role and for being here this weekend.

Please raise your hand if this is your first time attending an ONRC meeting? Thank you for attending and hope you find it beneficial. Please be sure to fill out the survey to provide your comments as this helps to plan for future meetings.

The World Day of the Poor declared by Pope Francis this year is November 17. National Council has again prepared materials which are available on their website at ssvp.ca. These materials are for Conferences, Councils and Stores to promote the World Day of the Poor Campaign during the month of November to help raise awareness of persons in need and our Society and what we do to help. We printed prayer cards & posters which are available for you to take a few, as well as an information sheet prepared by ONRC outlining images of poverty. We encourage and would love to see every Conference and every store do something in recognition of the World Day of the Poor Campaign this year.


Special Presentations
             World Day of the Poor, November 17
Presenter: Richard Pommainville, Executive Director, National Council of Canada
Presenter:Pat Lenz, Brant PC
Presenters: Linda Alexander and Judith Nunn