Dear Brother and Sister Vincentians,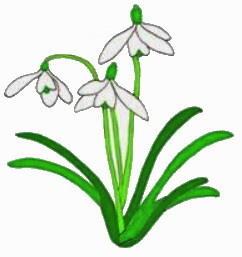 Conference Presidents, please share this monthly news with your members to keep everyone connected with what is happening at the Ontario Regional and National level. Particular and Central Council Presidents, please share this monthly news with your Vincentian members who may not belong to a Conference, and feel free to email questions or comments to
linda@ssvp.on.ca
. Thank you.
SPIRITUAL MATTERS
The
January spiritual reflection
reminds us of new beginnings and renewal for 2019.
WORLD DAY OF THE POOR
Please remember to email photographs and your feedback about World Day of the Poor to
linda@ssvp.on.ca
sharing information on what you did within your community, what worked well with the Campaign, how we can make improvements for next year; were you able to recruit volunteers and/or receive donations as a result of the Campaign.
We are hoping to make this an annual event and, therefore, it is important that we hear from you on your experiences and how we can improve in future, so please be sure to share your feedback.
YOUTH
Jenna Goldsack, member with St. Louise de Marillac Youth Conference in London, was
interviewed by CBC
regarding charitable works on how she and students from Catholic Central High School gave back to their community.
Students from St. Vincent de Paul School in Strathroy gave out Christmas bags of personal items to attendees at the "
Out of the Cold Drive & Christmas Lunch
", which is the 3rd year for the joint effort between the school and conference.
JAMES BAY PROJECT
Michelle Jenkinson shares an update on the
James Bay project helping our native friends in Moosonee
.
ANNUAL REPORTS
Please note that due dates for Annual Reports have changed from previous years.
Conference reports due: January 30, 2019
Particular Council reports due: February 20, 2019
Central Council reports due: March 10, 2019
The revised annual reports are now available at
https://www.ssvp.ca/annual-reports
.
It is imperative that your annual reports be submitted to the next higher level to allow that level to complete their report by the required due date. Unfortunately, we did not receive annual reports by required due dates last year, and I would like to put out a challenge to all Treasurers and Presidents to ensure we receive your annual reports by the required due dates in 2019. It is extremely important that we receive your reports to have accurate information when reporting statistics to government agencies and Foundations for advocacy and fundraising purposes.
SOCIAL JUSTICE
You may be interested in reviewing
changes to our Social Assistance shared by Income Security Advocacy Center.
December 12 was
Our Lady of Guadalupe Feast Day
and a time for the National Day of Prayer for Indigenous Peoples
ONRC Spring Meeting
Please note that there has been a change in date for our spring meeting due to hotel availability, which will now take place April 12/13, 2019 in Peterborough.
PASS UPS
Now that we are in a new year, we look forward to receiving your annual pass up dues. Please remember that National's pass up dues have increased to $280 which was approved at the National AGA in June 2018. ONRC pass up dues are $250. Therefore, Conference and Council pass up dues amount to $530 which is payable to the next higher level.
This letter
gives more information on pass up dues. Should you have any questions about pass up dues, please email
linda@ssvp.on.ca
.
OZANAM EDUCATION FUND
Please note that CRA guidelines require that we issue a tax receipt (T4A or T5007) to recipients of grants awarded by the Ozanam Education Fund for educational purposes.
The revised application and process documents
are now posted on the website. Contact
systemicchange@ssvp.on.ca
for additional information on this Fund.
Should your conference or council provide funding to people you help which is directed at getting an education, you may have a responsibility to issue tax slips. Should you have any questions on this, please contact
terry@ssvp.on.ca
.
BEST PRACTICES
Retention and Archiving of Records
including reference for Government of Canada retention period
Please share your best practices with
linda@ssvp.on.ca
so we can include on our website and share the information with Vincentians.
Thank you for all the amazing work you do reaching out and helping our many friends in need. We wish you a blessed 2019.
Linda Dollard
President