Dear Brother and Sister Vincentians,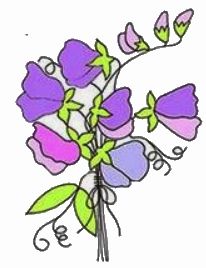 Please share this monthly news with all Vincentians.
ONRC MEETING
We look forward to seeing many of you at
our spring meeting
in Etobicoke April 13/14, 2018. This meeting is open to all Vincentians. There are a number of
great workshops
to choose from on Saturday. The Executive Roundtable on Friday afternoon is an opportunity for you to ask questions of the ONRC Executive team. If you have any questions for the Executive team, feel free to send your questions in advance to
linda@ssvp.on.ca
.
SPIRITUAL MATTERS
The
Easter spiritual reflection
is an opportunity for us to reflect on "How can I find you, Lord, in those who need me? How can I better serve you? Help me see you in the faces of those I encounter".
ONRC ADDRESS
A reminder that if you have cheques or mail for ONRC, our mailing address is 38 – 1502 Warbler Woods Road, London, ON N6K 0A7.
NORTH OF 60 Update from Pegg Leroux
Spring has sprung and North of 60 is blooming! This year we are gathering food for Whale Cove, Rankin Inlet, Naujaat, Gjoa Haven, Toloyoak , and new to us, Kugaaruk.
Good works are percolating! Ottawa Central Council is once again joyfully gathering food to fill 2 sea containers for Rankin Inlet. St. Catharine's Central Council is full of energy! Realizing the number of families needing our help, they are gathering food to fill 2 much needed sea containers for Naujaat. Windsor–Essex Central Council is once again invigorated and gathering food for Gjoa Haven. St. Raphael's Conference is super charged this year having taken on stuffing a sea container for Whale Cove. Kugaaruk kindled the heart of Simcoe County Particular Council, and they gathered 90 boxes of food for our newest community. ONRC will add to their gift to help our newest families. Toloyoak is waiting for a Council or Conference to adopt them, but they will receive food supported by your most generous pass ups to ONRC North of 60.
Should you be wondering if you can still help – YES!! You can always be part of this fantastic journey. You can reach out to the closest Council/Conference mentioned earlier and ask what you can do to gather along with them...OR…you can support financially with a pass up to ONRC North of 60…OR…the ultimate gift, you can adopt a community. Should you ever think you might be able to adopt and stuff a sea container, please reach out to
pegg@ssvp.on.ca
. Pegg will gladly come to answer all your questions and introduce you to the community.
YOUTH
Check out what our London youth have been up to with "
Socks for the Homeless
".
OZANAM.CA CLIENT TRACKER
This tracker
offers a convenient way for Ontario Vincentians to keep track of useful information about the family we are about to visit, and update that information after the visit right from your home. There is a sample website available to experiment. Contact
john@ssvp.on.ca
should you have any questions and/or are interested in using this tracker.
NATIONAL NEWS
Below are highlights from the National Board meeting held March 16/17:
World Day of the Poor on November 18, 2018 – National Council will develop a marketing concept and material to raise awareness of SSVP on World Day of the Poor, and this plan will be presented at the National AGA in June.
Fort McMurray fires – $100,000 was collected and budgeted to help provide workshops on trauma for Aboriginal youth victims (Kindergarten to Grade 12) in 5 schools affected by the fires. These workshops started in September 2017 given by competent persons in the field. Two transfers of $25,000 each has been made to cover the cost of these workshops to date.
Forest fires in BC – $40,000 was collected – the area most affected was the Cariboo region (central region) including outlying First Nations communities – the need identified was for meat as hunting has been affected by the fires; money has been allocated to provide vouchers to purchase meat for the families.
International Emergencies – $25,000 was sent to the International General Council (CIAD) to provide assistance to Caribbean Islands which were struck by 2 hurricanes last fall.
Governance Committee has been formed to review governance issues.
Trademark is in the process of being registered in Canada (as this had not previously been done) to protect the name, Society of Saint Vincent de Paul, Société de Saint-Vincent de Paul, SSVP and the color logo. There is wording "Notice - Trademark / Copyright" that should be included on all publications which can be found at the bottom of the home page of http://www.ssvp.ca.
Suggested Rule Revisions submitted by members earlier this year are being finalized to be presented at the National AGA.
National President Jean Noel Cormier has been appointed Chairman of Concordat by the International Council General – Concordat since its inception in 2008 plays a vital role in ensuring financial stability for the International Council General.
Reminder that internal twinning between Conferences in different regions was cancelled in 2017. Conferences should approach their next higher Council in their region (Particular Council, Central Council, Regional Council) for financial support when needed.
Here is an update on the Canada Summer Jobs Program
. This statement is being issued in the name of the ecumenical and interfaith participants who were part of a meeting on March 21, 2018 with the Honourable Patricia A. Hajdu, Minister of Employment, Workforce Development and Labour, at which the CCCB was represented by His Eminence Thomas Cardinal Collins.
The President of the Canadian Conference of Catholic Bishops (CCCB), the Most Rev. Lionel Gendron, P.S.S., has issued
a letter to Indigenous Peoples in Canada
. The letter indicates that Pope Francis, after carefully considering Call to Action # 58 of the Truth and Reconciliation Commission, and discussing the matter extensively with the Bishops of Canada, felt he could not personally respond.
Thank you for your passion, dedication and commitment to helping our friends in need!
Linda Dollard, President