Dear Brother and Sister Vincentians,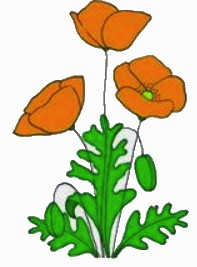 Conference Presidents, please share this monthly news with all your members to keep everyone connected with what is happening at the Ontario Regional and National level. Conference Presidents and members, please feel free to email
linda@ssvp.on.ca
with any questions or comments.
Particular and Central Council Presidents, please share this monthly news with your Vincentian members who may not belong to a Conference, and please email questions or comments to
linda@ssvp.on.ca
. Thank you.
Here's a tip when forwarding emails from ONRC on to your members to ensure you do not get accidentally unsubscribed from receiving our communications, which has sometimes happened. We suggest you remove the options at the bottom of the email before forwarding our emails to anyone else. Typically, there are four buttons "Web Version", "Preferences", "Forward" and "Unsubscribe". Once you click "Forward" in your email program, scroll down to the bottom, highlight these 4 buttons and press delete before sending the email on. Our message will stay so you can share it with your members, but these members will not be able to unsubscribe you should they not wish to receive the message.
SPIRITUAL MATTERS
The August
spiritual reflection
is a chance for us to reflect on home visits. Blessed Frederic reminds us that the Home Visit is the very life of our Society.
Please remember to pray our
Prayer for Vocations to the Vincentian Family
at all your meetings praying for an increase in membership. You can print and attach to your Opening/Closing Prayer.
BASIC INCOME PILOT PROJECT
A flurry of action has already materialized in an effort to save the Ontario basic income pilot project - and much more action will be forthcoming. Thanks to everyone who is doing something, anything, to try and get the Ontario government to reverse course. There has also been a ton of prominent media coverage (e.g.,
scathing editorial
in the Globe and Mail) and no doubt more to come.
One thing many of us can do is to place a call to Premier Ford's office, Minister MacLeod's office and the office of your MPP. You will most likely speak to a receptionist or perhaps someone a bit 'higher', but even then it's worth conveying your voice of protest...and your call for a course reversal. The numbers:
Premier Doug Ford: 416-325-1941
Minister Lisa MacLeod: 415-325-5225
For Members of the Provincial Parliament (MPPs), you can find the phone number for your MPP from this list of MPPs.
These calls can be repeated (e.g., next week) with the question then along the lines of "Will the government reverse its decision?" or whatever might be most sensible given the state of play at that time.
There are some great Facebook posts providing more information on Basic Income:
https://www.facebook.com/groups/1159860700727009/1861982310514841
https://www.facebook.com/groups/1159860700727009/1861979803848425
SOCIAL JUSTICE
Check out the summary of the
Systemic Change Workshop
held in Burlington earlier this year.
NORTH OF 60
Our
summer crossing of 6 sea containers
was possible thanks to many generous people and youth where food and items will be shared with our friends in Nunavut.
NATIONAL NEWS
The
branding document
prepared by National confirms the proper wording and look of our name and logo which needs to be consistent for raising awareness. It is important that we all follow these guidelines.
National shares the following communication following the AGA:
The Society of Saint Vincent de Paul, National Council of Canada would like to thank everyone who joined us for the 2018 Annual General Assembly (AGA) in St. John's, NL. A big thank you to the members of the Newfoundland Particular Council for being such great hosts.
I am pleased to inform you that new documents are now available on our website.
Please click on the link below to visit the AGA 2018 webpage and access documents and presentations related to the AGA (Annual Report, workshops presentations and plenary presentations). Documents will be added as they become available.
A photo album will also be added soon.
Please note that we are missing two translation sets. These are very expensive. If found, please send them to the National Council Office at 2463 Innes Rd, Ottawa, ON, K1B 3K3. Postage fees will be paid by the National Council.
If you did not complete an AGA Evaluation Form in St. John's, please download the form (available on the aga-2018 web page) and send it to the National Office. Thank you.
https://www.ssvp.ca/aga
WORLD DAY OF THE POOR
National has confirmed they received very good news from the Canadian Conference of Catholic Bishops (CCCB) where they will be providing a support message around our World Day of the Poor campaign. You will want to start thinking about what your Council/Conference will be doing around the World Day of the Poor celebration on November 18 to raise awareness of our Society. Marketing material from National will be shared once finalized.
BEST PRACTICES
Funeral Pre-Arrangement Form
for Vincentians prepared by Windsor Essex
Toronto Central Council Recruitment & Renewal guide
- this was mentioned in the National AGA summary but the link was not provided at that time.
Should you have a best practice document or project to share with our Vincentian members, please send to
linda@ssvp.on.ca
.
Thank you for your ongoing passion, dedication and commitment to helping our friends in need!
Linda Dollard,
President