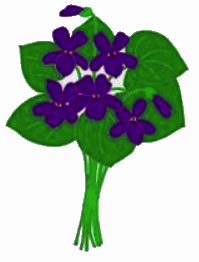 Hello Brothers and Sisters,
Conference Presidents, please share this monthly news with your members to keep everyone connected with what is happening at all levels of the Society. Particular and Central Council Presidents, please share this monthly news with your Vincentian members who may not belong to a Conference. When forwarding the communication, remove the "Unsubscribe" button at the end; if someone you forward the message to hits "Unsubscribe" your name will be removed from our database and you will not receive future communications.
---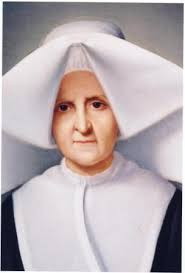 SPIRITUAL MATTERS
The
February Spiritual Reflection
references the beginning of Lent and a couple of questions for us to reflect on. Please reach out to
denise@ssvp.on.ca
for resources or questions on spirituality. February 7 is
Feast Day of Blessed Rosalie Rendu Reflection
.
---
NOMINATIONS FOR BOARD MEMBERS
Thank you to those who submitted nominations. Stay tuned for more information on the nominees which will be shared in March.
---
ANNUAL REPORTS
The
2020 Annual Report forms
are located on the National Council website. Annual reports due to Ontario Regional Council should be submitted to
annualreports@ssvp.on.ca
Please forward your report to your next higher council by the required deadline as noted below:
Conferences: SECTION A-B1 and E1 - Before January 30 (now past due)
Particular Councils: SECTION A-B2, C-D1 and E2 (Consolidated Report) - Before February 20
Central Councils: SECTION A-B2, C-D2 and E2 (Consolidated Reports) - Before March 10
Remember to ask for financial assistance from your next higher level should you need financial help to continue serving people in need.
---
WEBINARS / MEETINGS
The National Council Formation Committee hosted the first Zoom meeting webinar entitled "Rejuvenating our Society" on January 27 and 30 which was attended by 310 people. The webinar can be heard at
OneDrive for Business
, also available on National's website:
https://www.ssvp.ca/formation-ressources
.
The next webinar hosted by the National Council Formation Committee will be on February 24 (French) and February 27 (English) on the "Four Pillars of Engagement". An invitation to this webinar will be shared later in February.
Ontario Regional Council will be hosting a webinar on Saturday, March 13 on "Sharing what has worked with Vincentian Presidents and their Colleagues" presented by Pat Lenz and Kristine Paul from Brant Particular Council. An invitation to this webinar will also be shared later in February.
Mark Saturday, April 10, on your calendar for the ONRC AGA. An invitation to the meeting will be shared in March.
---
VULNERABLE SECTOR CHECKS / INSURANCE
A reminder that HUB Insurance now requires us to have a vulnerable sector check done every 2 years, or if this is not possible, 3 years will be acceptable (this is a change from every 5 years). If you are not insured with HUB, be sure to check with your insurer on how often they require a vulnerable sector check for insurance purposes and for the protection of our Society, our members and the people we serve.
---
NORTH OF 60
Check out what is happening for
2021 North of 60
.
SOCIAL JUSTICE
Please read details of the Diversity and Inclusion pilot project on the website. Our Catholic faith calls upon us to realize that systemic racism does exist in Canada. I would encourage every Vincentian to join us and consider starting by having an open dialogue with racialized persons and within our conference meetings. Let's look at ways we can all grow in our knowledge and support of diversity and inclusion both within our Society of Saint Vincent de Paul and our communities.
The National Housing Campaign launches on February 7, the feast day of Sr. Rosalie Rendu. The Campaign materials will be posted on the National Council website
www.ssvp.ca
on that date, and will include resource material and information about the campaign and how you can get involved. The success of this campaign will be measured by the level of support at every council/conference. Please join us. Safe, Secure and Affordable Housing is Human Right.
February is
Black History Month
.
Fostering positive relationships between Indigenous and non-Indigenous peoples can be experienced with the
Kairos Blanket Exercise
through truth, sharing and open dialogue.
---
NATIONAL COUNCIL / NEW ROUND OF FUNDING
On January 25, a new round of funding was announced and being made available for food banks. This $18.5M is being made available via either Food Banks Canada, Second Harvest, Community Food Centres Canada, Breakfast Club of Canada, Salvation Army, and La Tablée des Chefs. Applications basically started now, and application timelines vary between distributing organizations but fundamentally, applications must be submitted before the end of February, and from past experience, the allocation goes fast, therefore expediency is important.
The following application forms are available
Food Banks Canada web site:
https://www.foodbankscanada.ca/2021-Emergency-Food-Security-Fund.aspx
Second Harvest web site:
https://secondharvest.ca/emergency-funding-2021/
As well, as a reminder, with Second Harvest via their Food Rescue initiative, the Society of Saint Vincent de Paul has a relationship to better manage excess than to throw out edible food, which is much better for the environment to redirect this food to persons in need. There are now 23 SSVP entities already taking advantage of this partnership. Registration is possible at this
site
.
Le 25 janvier, un nouveau cycle de financement a été annoncé et mis à la disposition des banques alimentaires. Ces 18,5 millions de dollars sont mis à disposition par l'intermédiaire de Banques alimentaires Canada, Second Harvest, Centres communautaires d'alimentation du Canada, le Club des petits déjeuners du Canada, l'Armée du Salut et La Tablée des Chefs. L'opportunité de soumettre des demandes a commencé et les délais varient selon les organisations de distribution mais, fondamentalement, les demandes doivent être soumises avant la fin du mois de février et, selon l'expérience précédente, l'allocation se fait rapidement, c'est pourquoi la rapidité est importante.
Les formulaires d'application sont maintenant disponibles.
Banques alimentaires Canada
https://www.foodbankscanada.ca/Fonds-d%E2%80%99urgence-pour-la-securite-alimentaire-de-20.aspx
Second Harvest
https://secondharvest.ca/emergency-funding-2021/
January Vincenpaul newsletter dedicated to Ontario Regional Council can be found at:
English January 2021
Français janvier 2021
---
INTERNATIONAL NEWS
The Council General International publishes the
2020 report
.
Prospects for 2021:
A Year that is Worth Two | SSVP Global
Meet the new headquarters
.
New International structure
New Circular Letter of the President General
---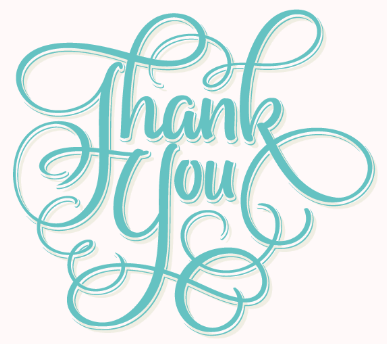 Thank you to the many Vincentians across Ontario for your passion, dedication and commitment to fulfilling our mission of serving people in need.
Feel free to contact
linda@ssvp.on.ca
at any time should you have questions.
Linda Dollard, President