Dear Brother and Sister Vincentians,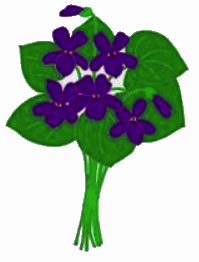 Conference Presidents, please share this monthly news with your members to keep everyone connected with what is happening at the Ontario Regional and National level. Particular and Central Council Presidents, please share this monthly news with your Vincentian members who may not belong to a Conference, and feel free to email questions or comments to
linda@ssvp.on.ca.
Thank you.
SPIRITUAL MATTERS
The
February spiritual reflection
reminds us of Blessed Rosalie Rendu's Feast Day on February 7.
ONRC Spring Meeting
Be sure to mark April 12/13, 2019 on your calendar for the ONRC spring meeting which will take place in Peterborough. The meeting on Saturday, April 13 will be held at St. Anne's Parish, 859 Barnardo Avenue. Hotel accommodations can be made at Super 8 Peterborough, 1257 Lansdowne Street West by referring to the block held for the Society of Saint Vincent de Paul. The room rate is $116.00 or $126.00 depending on the room booked.
The agenda is still being finalized and will be shared with you within the next couple of weeks at which time you will be able to register to attend the meeting. Friday, April 12 will include a tour of the Vinnies Feel Good Shopping Store and the Food Pantry starting at 1:00 pm, as well as a President and Executive Roundtable at 3:30 pm where everyone is welcome to attend – this is an opportunity for you to ask your questions of the ONRC President and Executive team. Friday evening will consist of Vincentian family time where you can meet and network with Vincentians from across the province with no formal agenda planned for the evening.
Workshops on Saturday, April 13 will be on topics of spirituality, social justice, twinning, youth workshop on charity vs. justice plus more.
Video clips are now included on the website from the
Spirituality workshop
held at the fall 2018 meeting and from the
Moving Ministry workshop
ANNUAL REPORTS
Please note due dates for Annual Reports are:
Conference reports due: January 30, 2019 (now past due)
Particular Council reports due: February 20, 2019
Central Council reports due: March 10, 2019
The revised annual reports are available at
https://www.ssvp.ca/annual-reports
.
As mentioned before, it is imperative that your annual reports be submitted to the next higher level by the due date to allow that level to complete their report by the required due date. It is extremely important that we receive your reports to have accurate information when reporting statistics to government agencies and foundations for advocacy and fundraising purposes.
WORLD DAY OF THE POOR
Thank you for your feedback provided on activities carried out on the weekend of World Day of the Poor. Check out some
activities
and
feedback
received from Conferences. We also heard from additional Conferences that the Campaign assisted with recruiting members.
Mark the weekend of Nov. 16/17, 2019 on your calendar to do something within your Conferences in recognition of our friends living in poverty and raising awareness of the work the Society does. National will again have promotional materials available to assist with your planned activities.
SOCIAL JUSTICE
*
Changing Times newsletter
*
Ontario Basic Income
OZANAM EDUCATION FUND
Further to last month's communication advising that CRA guidelines require that we issue a tax receipt (T4A or T5007) to recipients of grants awarded by the Ozanam Education Fund for educational purposes, please note that this process of issuing tax receipts only begins with grants awarded starting January 1, 2019; tax receipts will need to be issued prior to February 28, 2020 for all grants awarded in 2019.
NORTH OF 60
You may be interested in an
update on North of 60
where our goal is to help nine communities in Nunavut this year. Please contact
pegg@ssvp.on.ca
if you are interested in adopting a community or would like more information on what you can do to help our native friends in the far north.
BEST PRACTICES
Mary Mother of God Year End Report
Please share your best practices with
linda@ssvp.on.ca
so we can include on our website and share the information with Vincentians.
Thank you for all the wonderful work you do reaching out and helping our many friends in need.
Linda Dollard
President