Dear Brothers and Sisters,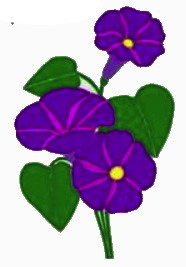 Conference Presidents, please share this monthly news with your members to keep everyone connected with what is happening at all levels of the Society. Particular and Central Council Presidents, please share this monthly news with your Vincentian members who may not belong to a Conference.
SPIRITUAL MATTERS
The
September spiritual reflection
invites us to reflect on patience. Please reach out to
denise@ssvp.on.ca
should you have questions on spiritual resources.
Sharing our
Opening and Closing Prayer
and
Prayer for Vocations to the Vincentian Family
to be used when having virtual meetings.
Check out this
FamVin article on God's Plan for Vincentians
.
Sharing a
spiritual reading from International
.
ONRC FALL MEETING AND REMINDER TO REGISTER
In light of covid-19, we are hosting a virtual Zoom meeting on Saturday, September 26 at 10:00 am which will last between 1-1/2 to 2 hours. The agenda will include two topics:
1-Covid-19 Workshop
Covid-19 has radically affected us all in our daily lives. Social distancing and social avoidance are the norms for today adding further stress and anxiety to those who suffer from poverty, loneliness, addictions, mental health issues, financial difficulty and much more. If there was ever a time that the Mission of SSVP was necessary…it is now.
This workshop will be facilitated by Phil Bondy, Vice-President, Council/Conference Rejuvenation & Special Works, and include presentations from 3 presenters who will share how their councils/conferences have taken bold/creative actions to continue and expand the service they provide. Additionally, we will host an open forum, where we will ask attendees to share actions they have taken to fulfill our Mission of Service.
Presenters include Judith Nunn, Halton PC President; Pat Lenz, Brant PC President; Lillian Mulder, ONRC Youth Representative.
Hope you can join us to hear about and take part in the discussion of how we can continue our mission of serving people in need.
2-Voting on the revised by-laws for ONRC
Voting members who need to participate on this important topic include Central Council, Particular Council and Isolated Conference Presidents. Zoom meetings were held in August with this group to highlight the recommended changes to the by-laws and answer questions. You can listen to this
recorded meeting
for additional information and ask CC, PC or Isolated Conference Presidents should you have questions, or feel free to email
linda@ssvp.on.ca
.
The invitation link for the Zoom meeting is included below – everyone is welcome to join. Please note that you do need to register in advance by clicking on the link.
You are invited to a Zoom meeting.
When: Sep 26, 2020 10:00 AM Eastern Time (US and Canada)
Register
in advance for this meeting.
After registering, you will receive a confirmation email containing information about joining the meeting.
If you are a voting member and are not able to attend, please be sure to assign a
proxy
and advise the proxyholder how you wish them to vote on the topic of the revised by-laws.
NORTH OF 60 UPDATE FROM PEGG LEROUX
We are rapidly reaching the end of our 5th summer of gathering and sharing with our sisters and brothers in Nunavut. The start of September will see our last 4 sea containers heading to the port in Montreal for their final destinations. Arviat, Whale Cove, Chesterfield Inlet and Naujaat will receive their food the last week of October. The container for Rankin Inlet left in July and the community will receive their container August 31st.
In the wake of so much hardship due to COVID-19, North of 60 received two wonderful gifts. The Kivalliq Inuit Association gifted the ship crossing costs for our last 4 containers. The Kitikmeot Inuit Association gifted the full marine costs of the crates for Gjoa Haven, Taloyoak and Kugaaruk. These crates will arrive the first week of September.
As chair of North of 60, I am so very grateful for ALL your continued support to ensure Nunavut could receive food this summer. I have said it before but I have been especially impacted by your support this summer. I thank the Holy Spirit too because I am sure He played a part along the way.
SOCIAL JUSTICE
We are forming a Committee to have discussions and make recommendations on what we can do to eliminate systemic racism, and are looking for members from racialized groups to assist. Please contact
jim@ssvp.on.ca
should you be interested in participating in these conversations on racial diversity.
REFURBISHED DESKTOPS/LAPTOPS
RCtech offers free desktops for SSVP to carry out our work as an organization in Ontario.
SSVP Halton PC and some other areas of SSVP have been receiving fee-based laptops for the families we serve who are in need of technology to do online job searches or e-learning. You may recall that Mitch Doorey from RCT presented at the fall 2019 SSVP Ontario meeting regarding their Outreach program of providing computers for people of low income.
RCtech also provides free desktop computers for organizations such as SSVP. Perhaps this could be for SSVP treasurers who don't have a computer to manage the finances, conference or store volunteer coordinators, SSVP stores that need better technology or any use needed for the Society's work. Ian Duncan is the contact and his contact information is included in the flyers (
one flyer for desktops
/
one for laptops
). The desktops do not have built in webcams for virtual meetings, and would have to be purchased separately. The computers are about 6 years old and the free ones have a good basic RAM and processor. You can see the cost of upgrades that increase performance.
NATIONAL COUNCIL
To assist with upcoming Feast Days planning, National is making available images and associated biography material which can be used on a Facebook page or a web page, to be included in a bulletin, or other communication medium.
Blessed Rosalie Rendu Feast Day: February 7
Saint Louise de Marillac Feast Day: May 9
Blessed Frédéric Ozanam Feast Day: September 9
Saint Vincent de Paul Feast Day: September 27
This material is available in the
repository
.
Other resources are available under the
Spiritual Resources repository
.
Masks are now available to order through the National catalogue:
Masks
Filters
WORLD DAY OF THE POOR
World Day of the Poor is on November 15, 2020. National Council is working on the World Day of the Poor materials which will be available on their website
www.ssvp.ca
in September. They will also have material in a few weeks for a digital campaign.
National Council shared that there are a series of regular special Sunday collections throughout the year (see list below).
March 29: Share Lent / Canadian Catholic Organization for Development and Peace – Caritas Canada (Solidarity Sunday)
April 10: Holy Land
May 3: Vocations Works
June 7: Pastoral Works of the Holy Father
Sept 27: Needs of the Canadian Church
October 18: Evangelization of the Nations (World Mission Sunday)
November 15: Catholic Missions in Canada
The "Catholic Missions in Canada" collection on November 15 is a new collection where some dioceses in the south are twinned with dioceses in the north for financial assistance.
Due to the covid-19 pandemic, the special collections from March onward in many instances have been postponed. Apparently, several dioceses are looking at using November 15 for a "catch-up" collection Sunday for the special collections that did not occur in the March to June window, and for any other local organizations that may have missed a collection. This may impact World Day of the Poor collections that conferences may want to organize with their Parish. Therefore, it is recommended engaging the parish priest as soon as possible in the hopes that you will be able to do a collection on that Sunday for the Society and perhaps organize a talk or something to raise awareness of those living in poverty and how the Society helps.
Thank you for your dedication and commitment and all the amazing work you continue to do serving our friends in need. Stay safe and healthy.
Feel free to contact
linda@ssvp.on.ca
at any time should you have questions.
Linda Dollard, President