Happy New Year Brothers and Sisters,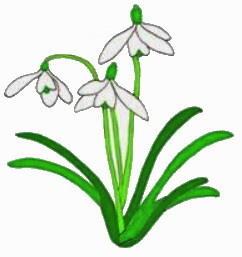 Conference Presidents, please share this monthly news with your members to keep everyone connected with what is happening at all levels of the Society. Particular and Central Council Presidents, please share this monthly news with your Vincentian members who may not belong to a Conference, and feel free to email questions or comments to
linda@ssvp.on.ca
.
SPIRITUAL MATTERS
The
January spiritual reflection
refers to the National theme for the next two years being "We are Called" and asks us to reflect on "Called to Love". Contact
denise@ssvp.on.ca
should you have questions on spiritual resources.
BISHOP MEETING
Judith Nunn, Halton Particular Council President, and Pat Lenz, Brant Particular Council President, coordinated a meeting for PC Presidents within the Diocese of Hamilton to meet with Bishop Crosby on October 30. The purpose of the meeting was to share information on the work of the Society of Saint Vincent de Paul within his Diocese and to ask for support where needed. The end result was Bishop Crosby sending a communication to pastors within the Diocese asking that they support the work of the Society.
We encourage Particular Councils within a Diocese to work together to coordinate a meeting with your Bishop. Feel free to contact Judith at
nnuncg@me.com
or Pat at
ssvpbrant@gmail.com
for more information.
ANNUAL REPORTS
Please complete
annual reports
, both financial and statistical reports by the due dates noted below and pass up to the next higher Council. Please contact
terry@ssvp.on.ca
should you have questions on the financial report and contact
sarah@ssvp.on.ca
with questions on the statistical report. When annual reports are ready to be submitted to Ontario Regional Councils, please submit to
annualreports@ssvp.on.ca
.
Conference Reports due by January 30
Particular Council Reports due by February 20
Central Council Reports due by March 10
Regional Council Reports due by March 31
It is critical that you complete your annual report so we have proper statistics when advocating for persons in need and when requesting donations from Foundations and organizations.
PASS UP CONTRIBUTIONS
Please review the
January 2020 letter
regarding 2020 pass up contributions.
ONRC SPRING MEETING
Mark April 17/18 on your calendars and plan to attend the ONRC spring meeting taking place in Waterloo. This meeting is for all Vincentians and store managers/staff, and is a great opportunity to network with other members from across Ontario, attend informational workshops and hear from guest speakers to take information back to your Conferences/Councils.
The meeting will be held at St. Michael's Parish, 240 Hemlock Street, Waterloo. Hotel rooms can be booked at Inn of Waterloo, 475 King Street North, Waterloo, Tel: 519 804 1130 – please reference ssvp2020 when you call to book your room. The registration form, meeting agenda and workshops will be shared in the February communication.
SOCIAL JUSTICE & ADVOCACY
The National housing campaign that "Safe, Secure and Affordable Housing is a Human Right" is currently in its preparatory phase. The campaign committee has developed an action plan to be approved by the National Board of Directors in early April, after which time an official campaign launch will take place later in 2020. The action plan draft will be distributed to Regional Council presidents for their review and comments in early January.
All Councils and Conferences are asked to consider ways they can be part of this campaign. The action plan, which will be accessible later in 2020 on the national website
www.ssvp.ca
, will include information and suggestions on how you can join us. One major component will be to educate our own membership and the larger Catholic community about the many issues related to housing and homelessness. The success of the campaign will be reliant on your involvement at the local community level. Please join us with your own actions, words and prayers. Feel free to contact
jim@ssvp.on.ca
for more information.
TWINNING
The
Roots of Change Foundation newsletter
shares the story of the La Ceibita water project in Nicaragua thanks to a funded twinning project, improving the lives of 234 people who are now receiving water service in their homes. Should you be interested in funding a twinning project, please contact Clermont Fortin at
clermont.fortin2@sympatico.ca
.
NATIONAL COUNCIL
Please review
letter regarding insurance coverage
and recommending that you review your current insurance policy to ensure sufficient coverage is in place. For Conferences and Councils insured with HUB Insurance, please review your coverage to see whether your liability limits need to be increased at your next renewal date of December 1, 2020.
Vincenpaul-Canada newsletter
https://www.ssvp.ca/sites/default/files/vp-2019-12-er.pdf
BEST PRACTICES
The Best Practices section on the website shares information received from Conferences/Councils on projects carried out that can be replicated in other communities.
Dental help for individuals
thanks to the Halton Peel Dental Association - Halton Particular Council encourages Conferences to connect families to dental services.
Sample Pulpit talks
Should your Conference or Council have an activity/project to share, please email
phil@ssvp.on.ca
.
Feel free to contact
linda@ssvp.on.ca
or
sarah@ssvp.on.ca
at any time should you have questions.
Wishing you and your families an amazing 2020!
Linda Dollard, President