College student hand-up
Developed by St Mary's Conference Collingwood
This program provides assistance to local college students who might be in danger of dropping out of their program due to unexpected expenses. It does not cover tuition expenses, but all other expenses are given consideration.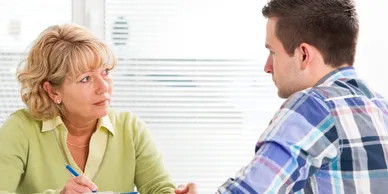 We have established a relationship with the Academic Coach at the Collingwood campus of Georgian College. As a key contact with all the students she is in the best position to find out when a student is confronting some unusual financial difficulties. Typical issues that we address are funding for text-books (which can often run into several hundred dollars a semester), tools or equipment for course-work or placement in a work environment, or even deposits for a program or residence.
Periodically, or upon special request, our Education team meets with the coach to review the list of clients that are considered in need of assistance as well as the available budget for the program. The Academic Coach then approaches the student with the possibility of assistance. If they are accepting of the help, they are asked to complete a SSVP form providing some details of their financial situation. The Coach will review the application and if approved by her, an interview is arranged between two of our members and the student to review the case. After the interview, our members will meet separately and decide if, and how much, financial assistance can be provided to the student. We then make payment directly to the book store or whatever vendor is providing the service we are supporting.
This program has been in place for several years, but has ramped up in the last few years because we have a very good partner at the college who screens the candidates carefully and is very cognizant of our budgets and who is in tune with the students who really need help and have few other options.
For the students, they are often very shocked – and emotional - that an organization (often that they have never heard of) is helping them with expenses of several hundred dollars with no strings attached. Many have admitted that they have gone on to google afterwards find out more about SSVP. For our team members, it is a very rewarding process and particularly whenever one of 'our' students graduate and establish a profession in the area. A number of our clients are mature, single-mother, students who are trying to re-enter the workforce and their progress would be precarious without our assistance. For our general membership it is very rewarding to hear the stories of these young people. Much of our work is helping people with their very basic food, clothing and shelter needs. In these cases we are providing a real 'hand up' to change the future prospects of them and their families.
https://ssvpcollingwood.ca/