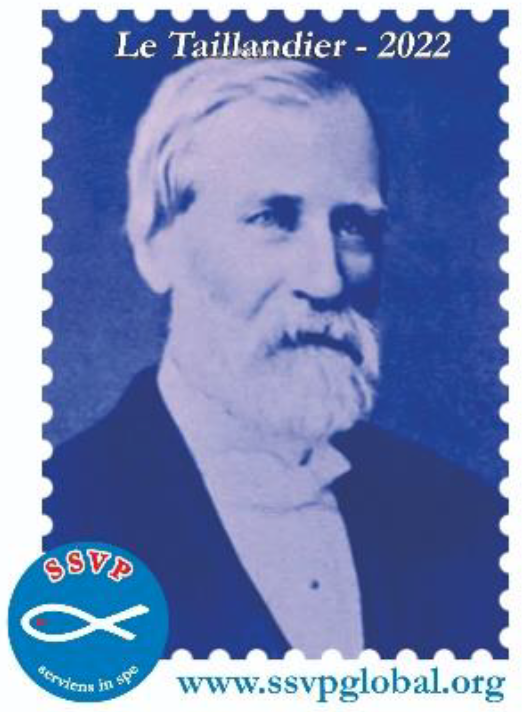 CIRCULAR LETTER TO MY DEAR BROTHERS AND SISTERS,
AND MEMBERS OF CONFERENCES OF THE
SOCIETY OF ST. VINCENT DE PAUL AROUND THE WORLD
A necessary reflection on the challenges of these times, some educational and social aspects of Vincentian action.

2022 - International Thened Year of Pierre-Auguste Le Taillandier
Introduction
Praised be our Lord Jesus Christ! My dear members of Saint Vincent de Paul Conferences around the world, I first wish to ask for the abundant blessings of Our Lord Jesus Christ on you and for our Blessed Lady to be alongside us, particularly for those in need whom our Society helps, whether in special works or in the action of the Conferences.
I am very pleased to be writing to you all again, members of the Vincentian Conferences around the world, and the many branches of the Vincentian Family, for the seventh time since I was elected the 16th President General of the Society of Saint Vincent de Paul, with this Circular Letter for 2022, the themed year of our co-founder, Pierre-Auguste Le Taillandier.
It has been the custom since 1841 for the Presidents General of the Society of Saint Vincent de Paul to write Circular Letters addressed directly to the members, covering important matters on the Vincentian agenda, or for support in improving the work of the Conferences, special works Social and Councils. Indeed, the Presidents General's letters are very valuable training & formation materials for all our members.
It is a very special, unique and magic moment for me to write the Circular Letter. It involves days and days of inspiration, consultation, prayer and drafting texts, which are closely intertwined with the wishes, longings and requests of the SSVP for the world. Some content comes from the connections I make during international journeys, but, above all, it comes from the free, fraternal and democratic dialogue I have with the members.
Writing the Circular letter is a gift from God in my life. Knowing that this text will be remembered, after many years, even though it is a snapshot of the present time, and that it will be used for research by many people, is a huge honour and privilege. Weighing my words, rewriting the sentences over and over, criticising myself freely, in order to create a solid, but also light text, whose balance is not always easy to find.
I hope that everyone can reflect on the chapters of this circular letter, and provide comments, criticisms and suggestions by e-mail:
cgi.circularletter@gmail.com
. Enjoy your reading!